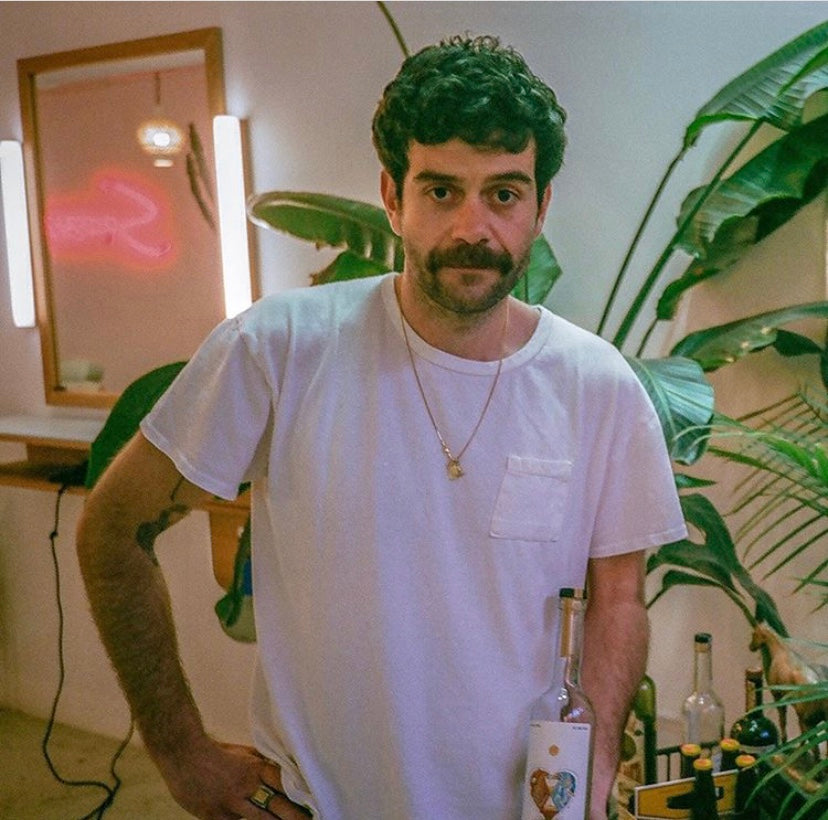 When he's not making occasional trips down to Texas to train and ride horses with his friends, you'll usually find @barbercide behind a barber chair with either a pair of clippers or scissors in hand giving someone a ridiculously good haircut. ⠀
⠀
First tell me me who you are, where you're from, where you currently live and what you do for work.⠀⠀
⠀⠀
My name is Mike Sposito. I'm from a farm town in California, the Salinas Valley area. I've been in Brooklyn close to a decade now. Over the last 4 years I opened, own and operate Sposito, a cutting studio where we focus mostly on men's/masculine styles.⠀⠀
⠀⠀
How long have you been cutting hair for and when did you officially become a barber / hair stylist? ⠀⠀
⠀⠀
Just over a decade now! Crazy. Time sure does fly. While the first clipper I ever used was definitely on a horse, I don't really count that in the timeline. My career started in San Francisco, that's where I went to barber school, apprenticed and built my first clientele.
Your job requires you to be on your feet for hours on end...do you have a footwear of choice when cutting hair at your shop?⠀⠀
I'm a classics guy through and through. Vans, Puma Suede, Cortez, Chucks obviously, kinda hard to beat the 70's. I've tried more modern sneakers and they just feel too chunky at the sole. Basically I want to be able to feel the floor below, my secret is Birkenstock inserts ;)
Aside from cutting hair, you also train and ride horses....and compete?
Well I USED to train them, kind of hard to do that while living in Brooklyn. That was the career / lifestyle I was living prior to moving to San Francisco and pursuing hair. It was always something I wanted to get back to in some fashion, not as a professional, more as a passion / hobbyist. You could say it's been a carrot at the end of the stick, no matter which direction life steers me in, riding horses is something that brings me back to center. These days I commute back and forth to Texas to ride and train with friends there. Last year I was lucky enough to compete 3 times.⠀ 
What kind of training regimen do you follow leading up to a competition?⠀
I'm a little too scatterbrained to have a set regimen, but my hearts in it! Mostly I try and lean out, drop as much unneeded weight as I can. Mostly body weight exercises with some kettle bells. Strength and mobility workouts come in handy, you know, open up the hips. I'll even throw in some pilates here and there. Then round it out with some jump rope or running. Ideally I'd be riding more!⠀
When you're not cutting hair and / or riding horses, what are you doing on your days off?⠀
⠀
In a perfect world, all I'd be doing is cutting hair and riding horses. What do I do on my days off? I like to just mosey around New York City, try to peel back another layer if you will. Sometimes I feel like I need to pick up another hobby or something but being pretty good at two things ain't so bad, is it?