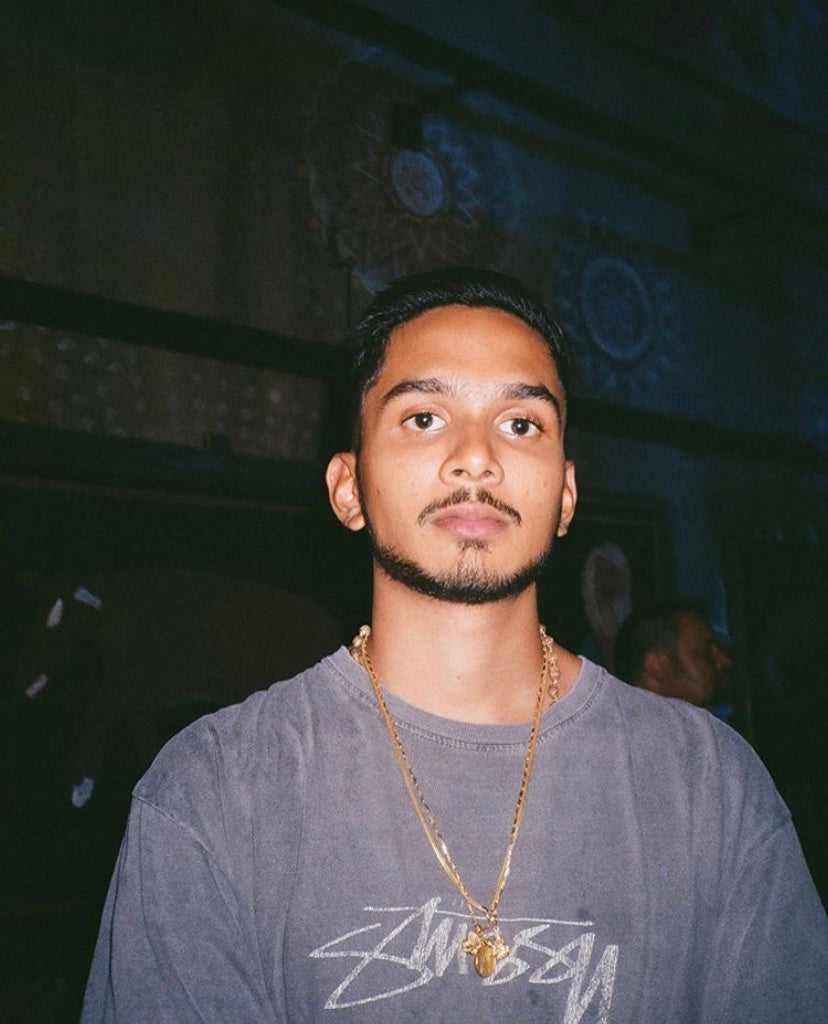 In what seems like a short amount of time in his young career, Abhi has gone from working the sales floor at Bodega to a corporate role at Converse and now a product marketing position with Nike. Along the way he's honed his skills as a photographer, released a couple photo books and just last year launched a magazine...this guy does it all.⠀
We caught up recently and here's what he had to say.⠀
⠀
Start off by telling me who you are, where you're from / currently live and what you do for work.⠀
⠀
Peace y'all, first of all love what you guys are doing with this series, humbled to be included ! My name is Abhi Chandra, I'm from Boston, MA and I currently live in Portland, OR working in product marketing at Nike.
 You got your start in the retail industry at a young age working for one of Boston's top retail stores, Bodega. What was your experience like working at Bodega and what did you take away from it?⠀
⠀
Working at Bodega right out of high school was hands down the most formative experience of my life. I went to school walking distance from the shop and right after opening in 2006 Bodega quickly became my university and portal into a whole universe of art / sneakers /streetwear as well as city specific sub cultures that I became obsessed with learning about. I probably went there everyday after school, no joke, just tryna get game from the staff and learn about all the new brands they were introducing to the city. After hanging out there all the time I eventually got really close with the owners and started working on the sales floor all throughout college. Given the hidden nature of the shop it was a huge destination spot in the city and I met so many amazing people who would pop in, one being my brother Alex who extended an internship opportunity to dive into the corporate side of footwear with Converse that changed my life.
From Bodega you went on to land a job at Converse HQ. What was it like transitioning from a retail gig to a corporate role and can you recall the first project you worked on while at Converse?
It was a super tough transition to be honest but a journey I wouldn't trade for anything. I was a young wide eyed shop kid that had been into sneakers since I was 12 trying to understand my place in the larger corporate environment. I really had to learn to be a sponge from day 1 and quickly adapt to how I had to approach communicating and influencing ideas that I felt strongly about in a much larger environment. I was very fortunate though, my first full time gig after college was working with collaborations /special projects team which was known as First String at the time, managing product which was a dream job. That lead to my first and arguably most important collaborative project that I worked on which was a limited run of hand embroidered Chucks with artists Pat Peltier and his brand Bandulu for the opening of the new HQ retail store. That was a huge opportunity for me to see something through from strategy to execution while breaking a new collaborator that would go on to work with Nike. ⠀
⠀
I know you have quite the collection of art and photography books. If you had to select your top 3 favorite books, which ones would they be and why?⠀
⠀
Man it's a problem at this point...haha.⠀ ⠀
The Decisive Moment by Henri Cartier Bresson - A milestone body of work from the godfather of street photography that influenced me in my work greatly and changed how I looked at photography. Even copped the same brand of camera he shot with. ⠀
⠀
How To See by George Nelson - A training in visual literacy by a pioneer in modern design. ⠀
⠀
Nothing Personal by James Baldwin & Richard Avedon - An amazing collaborative book from two greats in their own right that shows the power of how images and words interplay to create new ways to communicate. ⠀
You're currently based in Portland, OR. How's life in the Pacific Northwest and what do you miss most about the East coast? ⠀
⠀
The people for sure. Miss having a melting pot of different communities and also being able to get around everywhere by train or walking. ⠀
⠀
In addition to your job at Nike, you also have a magazine you started and run with @sdp_allday called @feelslikehomemag. For those not familiar with the magazine can you tell us what it's about and how it started? ⠀
⠀
Sam and I use to work together at Converse and go back a long time. We have very similar mindsets, interests and connections so we wanted to create a platform where we could educate people about art, design, and culture related knowledge that ourselves and our peers were gaining specifically through the process of travel and share how those learnings evolve ones understanding of home within our communities. Ultimately the goal is to inspire others to get out of their comfort zone via the educational experience of travel. We're currently working on the second issue that will come out at some point this year !