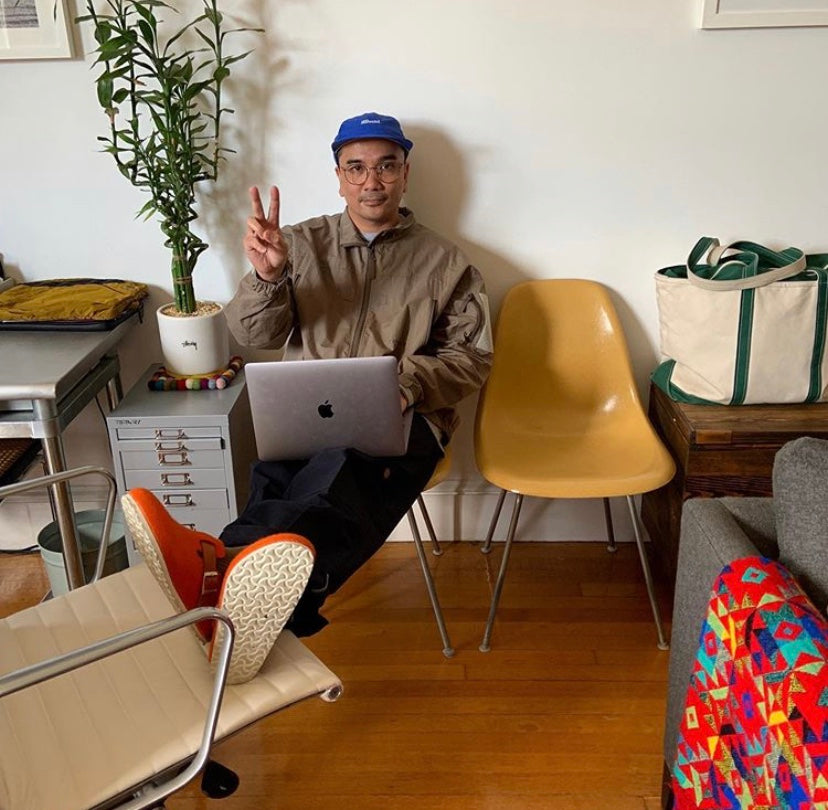 One of my good friends and fellow Queens native. Always a good time catching up with the force behind Reebok's biggest and latest streetwear collaborations, Leo Gamboa.

⠀
First, tell me who you are, where you're from, where you currently live and what you do for work.⠀ ⠀⠀
⠀
Hi! My name is Leo Gamboa and I am from Queens, NY. I moved to Boston about 2 years ago with a bag full of Yankees caps and haven't turned back since. It's been a big adjustment moving from NYC, but the slower pace and short ride to the mountains and beaches have been a big perk living in Massachusetts. I am the Senior Global Collaborations Manager at Reebok and I work on special projects in the streetwear space.⠀
You've been with Reebok for 2 + years now. Can you recall the first collaboration you worked on and what you were feeling leading up to the release?⠀ ⠀⠀
Yes... Bronze 56k was my first project and it means a ton to me. Coming into a corporate environment for the first time can a bit scary and cause some anxiety but working with Peter (@solojazz) was a real pleasure and I was so excited to see this project come to life. Learning the building process from design to development and eventually showcasing in Thrasher Magazine was a dream come true.
Are you a coffee or tea guy?⠀ ⠀⠀
⠀
Coffee!! At least 5 cups a day...smh.⠀
Back in the mid 2000's you and Alex Dymond had a brand called Starks laces. Can you talk a bit about how the two of you came up with the idea and how was it running a shoe laces brand during that time?
@alex_dymond is a great dude and a longtime friend. We first met at the Nort store on Eldridge Street in NYC ages ago and connected early on for the love of sneakers and design. He approached me with the idea of Starks and it was a perfect time to strike, '06 / '07 was around the time when we started and was a blast putting together some fun projects.
What's your current footwear rotation look like these days?⠀⠀
⠀⠀
Hmm.. Reeboks plus some Birkenstocks on the off days.