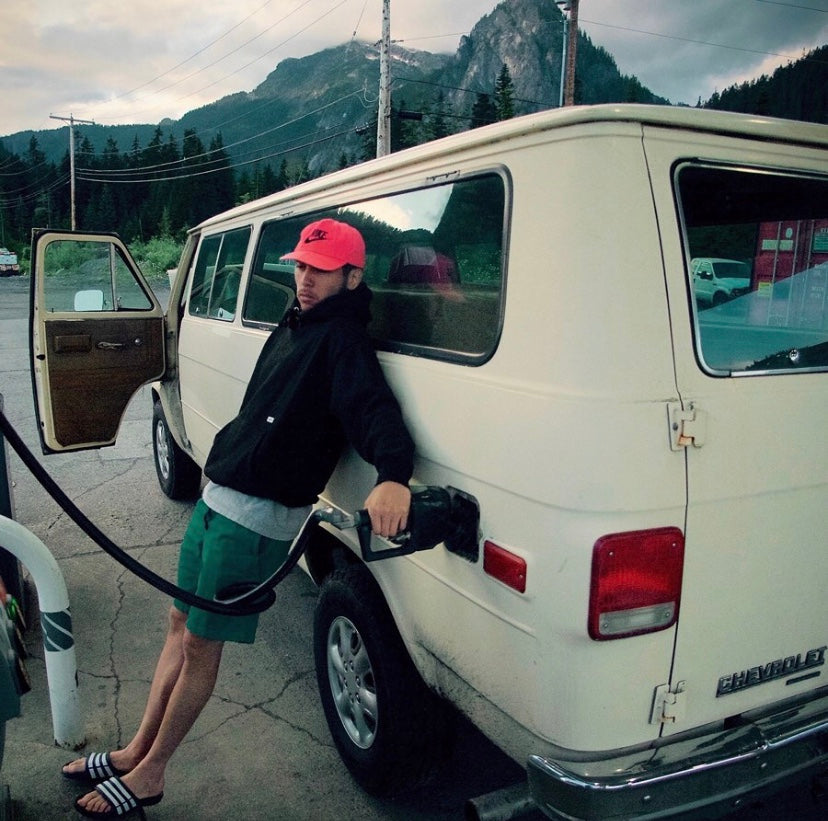 Our latest interview is with the creative, outdoor enthusiast and the man behind the Instagram account @gramparents, Kyle Kivijarvi.
Start off by telling me who you are, where you're from / currently live and what you do for work.
Im Kyle Kivijarvi, Im originally from the West Coast. Spending majority of my time between the Bay Area and the Pacific Northwest. Currently living in Brooklyn and working on the launch of my own creative business.

You seem to live a fairly active lifestyle and biking seems to be your go to activity. Have you always been an avid biker and have you competed in any races over the years?

I have been riding bikes as a hobby for 15 years now. Never competing in any races but i would love to do that soon. I also grew up playing football and volleyball. 
You launched the Instagram page Gramparents a few years ago now. For those not familiar with the page, can you talk about how you came up with the idea and how it's since grown?
My favorite places in the city are places that elderly people frequent, museums, libraries and parks. I found myself creating these images of them in the places that they love and just enjoying life's simplicities and doing it with just the right amount of style. So I decided to start Gramparents and I've since started receiving submissions and the following grew exponentially.
Any future plans for more Gramparents branded product or possible collaborations?
Definitely. Things are at a bit of a slow roll with Covid and less and less elderly being outside. But I have more coming as soon as things get back to normal. And yes I am working with a few friends on some things in the near future. ⠀
What are you favorite restaurants and bars in your neighborhood?
If I'm not cooking at home I am at the Hummus Market on Graham Ave., Le Gamin in Greenpoint or  Leo in Williamsburg.
Patagonia or Arc'teryx?
My closet might be split down the middle on that one…haha