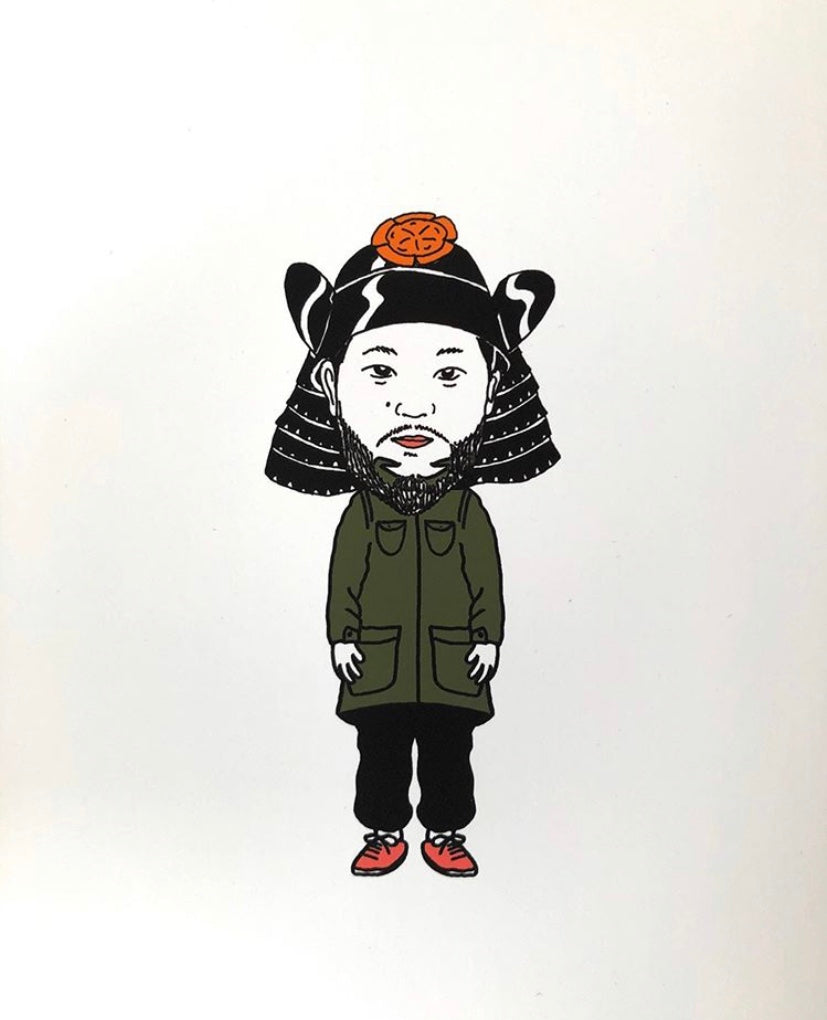 I recently had the pleasure of talking to Geoff Nishimoto aka @naughtykarate who currently heads up Global Collaborations and Special Projects at K-Swiss. Geoff has years of experience working for a number of brands like AXS Folk Technology, BRAIN DEAD and BRANDBLACK to name a few. The wealth of knowledge he has gained over the years has contributed to his success in the industry.⠀
Start off by telling me who you are, where you're from / currently live and what you do for work.⠀
⠀
Hi! My name is Geoff Nishimoto and I am an 80's baby. I was born in Hacienda Heights, CA, went to high school in Sacramento and I now live in Hermosa Beach. I am the Global Collaborations Manager at K-Swiss.
Can you talk about your role at K-SWISS and what your job involves?⠀
⠀
My job is to build energy for K-Swiss and get people tuned in to the brand through collaborations. I find an opportunity, create the concept and strategy, and find the right product to tell our story. We want to make the best product and bring exciting and sometimes unexpected ideas to life. You can't do that without great design. I'm lucky to work with my good friend @jonttang on the design side and we attack the game like a Double Dragon.⠀
 What's your process when selecting brands or individuals to collaborate with at K-SWISS? ⠀
⠀
I look for brands that will help build our cultural capital. If we create the right vibe, we can reach a new audience and set a new benchmark. The world is having a conversation about what's cool and new all the time, and we join the conversation with each new project we drop.⠀
⠀
I was scrolling through your Instagram page and saw last year you released a cool pair of sweatpants under the name Wave Kentaro. What was the story behind the sweatpants and do you have plans on releasing more product under this name?
Thanks! Wave Kentaro is my son's name. I always wanted to make something, but I was scared to try and fail. When my son was born, I decided to make them to celebrate him in a way that speaks to his background as Japanese and American. My mom was born in a WWII internment camp in Poston, AZ and I am pretty much Americanized, while my wife Yuki is from Japan. We hope he will have the best of both worlds! Just like Wave, the pants were made from scratch in LA, from pattern to fabric, cut and sew, dyeing and print. It worked out pretty well, thanks to the help of some talented friends (@kyleeeawtry @cpablo @jaysonxpalacio). Just before Covid-19 hit, I found a fabric manufacturer who makes unreal stuff and I am excited to try and raise the bar for the next one. We are planning on something for Fall.
What are a few of your favorite LA retailers to work with and shop at? ⠀
⠀
In LA there are so many good people and shops. Blends is OG, they had the CDG Guerrilla Store over a decade ago. Way before DSMLA. Bodega's setup is sick. Virgil Normal stands out because they have fun and it shows. LARoxx around the corner from Virgil Normal makes one off items for the craziest who's who list I've ever seen. Tried and True- Ricky is a legend in the vintage game. Union, American Rag, Mohawk, General Admission, Mister Green and County LTD help shape our culture and are great reflections of the neighborhoods they reside within. Commonwealth is family. I miss being able to drop by after work and chop it up with the crew!