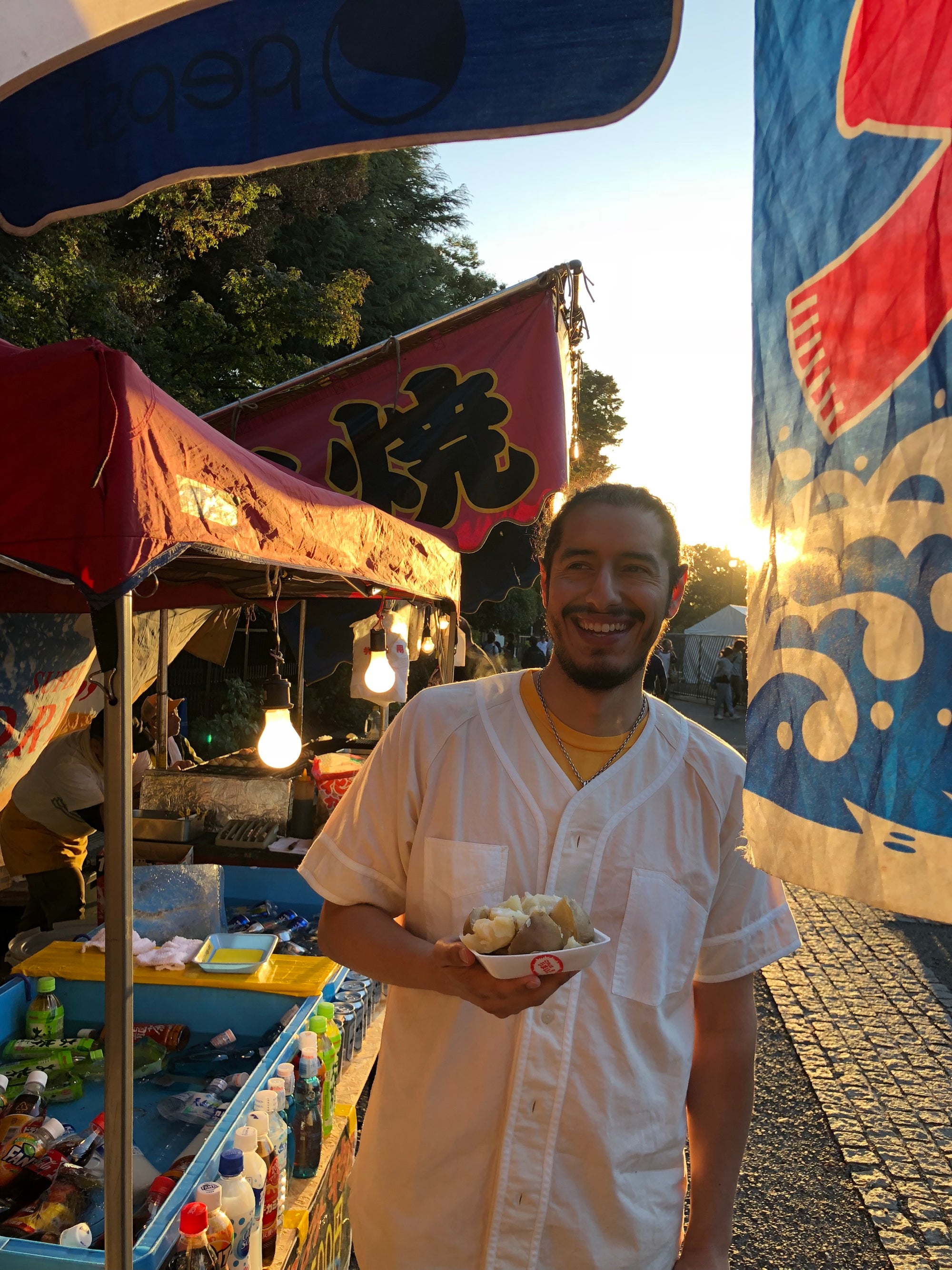 New week, new interview and some video content to go along with it. Read on and get to know the name behind your favorite Levi's collaborations.⠀
 
⠀
Start off by telling me who you are, where you're from / currently live and what you do for work.⠀
⠀
What up! My name's Raul Mendoza, and I'm a first generation Bay Area native. My mother's family immigrated from El Salvador in the '50s when my mom was 3, and my pops came to escape the chaos that was the civil war when he was 17. The Bay is home and I've been fortunate, and lucky, to transition into a full time gig at Levi's here in SF. I'm currently a Senior Marketing Manager overseeing all collaborations and what we call "collections," which is a combination of LVC, LMC, Skate, our sustainability focused product and a few others that drop in and out from time to time.
Prior to working at Levi's you worked at Homeroom Clothing as their Marketing Manager. Do you think the knowledge and experience you gained there prepared you for your role at Levi's.
Definitely. Before I joined Homeroom I was a nursing major who transitioned to marketing /philosophy with no clue what I was going to do other than that it had to be in apparel. Homeroom provided an opportunity to learn how everything works and built a foundation for me. The main of 4-5 of us did everything from sales, design, marketing, and consulting. I think we could have inflated our titles to VP-of-something since we were that small and grinding, but overall it was really motivating for me.  We became family, and still are- shout out to @alexvaldman. Once I got to Levi's, I had the self-confidence in place and the experience to be able to assess my environment, adapt and maintain my authenticity. It's easy to get caught drinking the kool-aid or stuck in a corporate funk. I'm grateful to be at this +160 year old brand that places value in supporting community and in letting me have a part to play in that process.
Can you talk about your role at Levi's and what a typical day at the office looks like for you.⠀
⠀
I've been at Levi's for a minute…9 years now. I could double as the historian. I started as an hourly-temp working in the sample closet and transitioned to seeding product before making my move into the marketing org and on the global team. A few years later, I joined the America's Team and have focused on bringing collaborations to the board and seeing them all the way through launch. I'm a marketing team of one so I work cross-functionally all the time. I sell in ideas that could unite the brand with collaborators / artists / communities, and ensure they come to life in the best way. But with my tenure, I get looped into projects outside of my day-to-day scope that impact the larger Levi's brand which keep my days interesting.⠀
Earlier in the year, Levi's and Tremaine Emory aka @denimtears came together for a capsule collection. Can you talk about how that collaboration came about and what it was like working with him on this collection?⠀
⠀
We've had a relationship with Tremaine ever since we worked with Virgil back in '15 / '16. @reallygreatguy who works on the global marketing team brought the idea; he's also the guy that fought for Levi's to partner with Virgil and Off-White. Tremaine is one of the nicest dudes, and I supported as soon as I learned about the depth, storytelling and the personal connection behind it. We went a little rogue, but a core group of us believed in the project and we're thankful for the reception it got. We knew it would.
I visited San Francisco once some time ago and remember the food scene was amazing. What are a few of your favorite restaurants in SF?⠀
⠀
I'm plant based, which is easy out here. My favorite has to be Shizen, which is vegan sushi… okay, I know, but this thing is on the Michelin Guide. In Berkeley you have The Butcher's Son if you need an unhealthy sando. In Oakland, I'm currently into this soul food spot called The Vegan Mob.