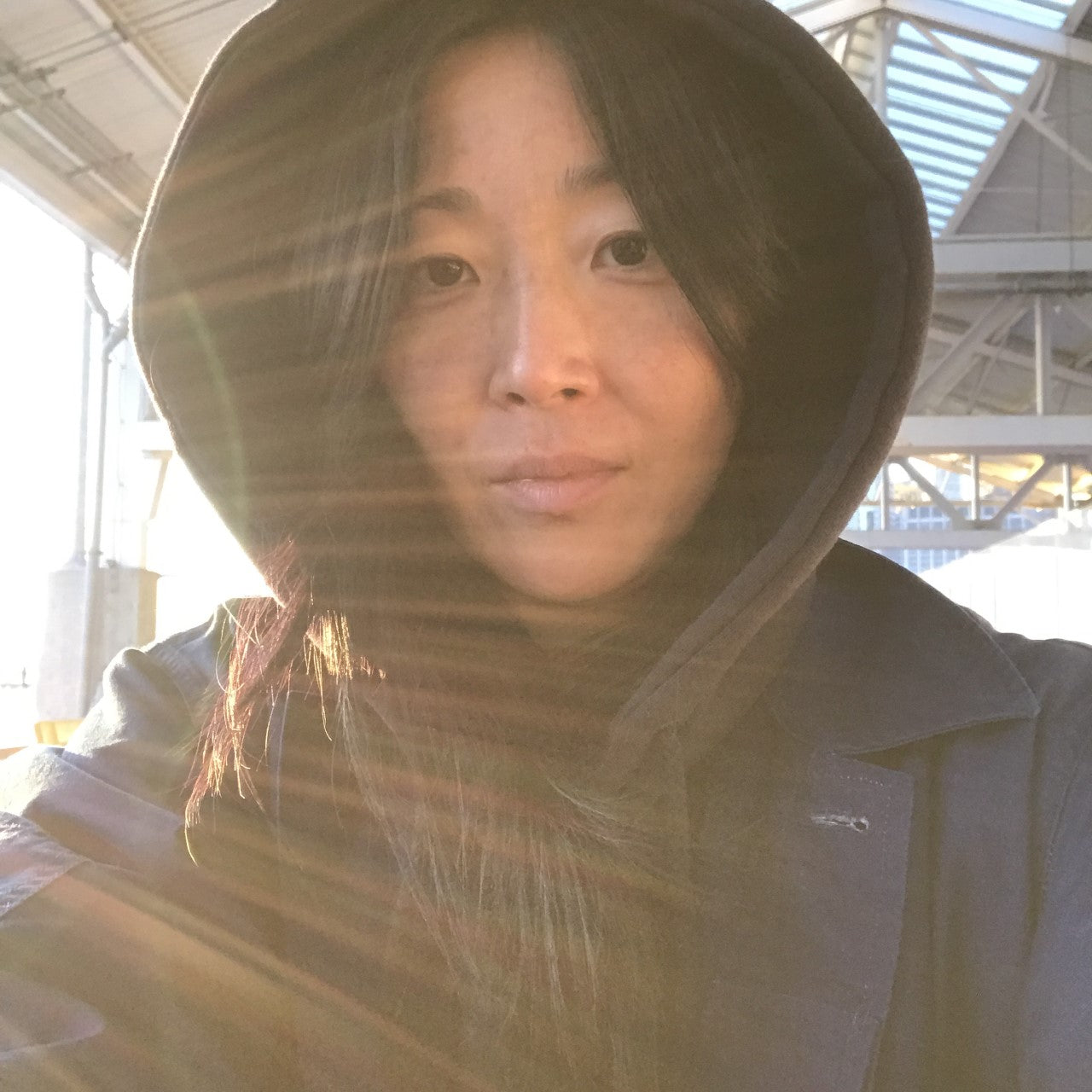 Today I catch up with the founder of the NYC based menswear label UNIS and current Global Design Director for The North Face, Eunice Lee.⠀

Start off by telling me who you are, where you're from / currently live and what you do for work.⠀
⠀
My name is Eunice Lee, founder of UNIS and raised in New York City. I currently live in Denver, CO working for The North Face.
You're a small business owner first but stepped away recently to focus on your new role as the Global Design Director for The North Face. Can you talk about both those experiences?

I founded UNIS, a NYC based menswear brand, in 2000. Unis is known for starting the slim chino trend in 2010. Guys come to Unis for elevated fashion basics. Currently, I'm taking a few years off from the brand to work at The North Face. Growing up and working in NYC during the 80' & 90's, I loved The North Face. I still travel with their Base Camp Duffel that I bought in the 90's. Tim Hamilton asked me to come join the brand when he started and I jumped at the opportunity to work at such an iconic brand. Running a small brand can be limiting as a designer. There's never enough cash to do everything you want to do, so it's nice to work for a large company where I can work on a bunch of different products. I wanted to keep learning and use other muscles in my brain.
Last month the T Magazine released a story highlighting Asian American designers in the fashion industry and how they have changed it over the years, and you were one of the designers to be featured. What did it mean to you to be included in this story?⠀
⠀
New York City, where the majority of the designers featured in the portrait are based, is the most diverse and inclusive city in the world. I was always surrounded by Asians in fashion working as designers, tech developers, pattern makers and sewers. It felt normal my entire career to work with so many Asian Americans, but it was still very special to have T Magazine feature us last month.  There were quite a few designers who couldn't make it for the portrait from the first wave of Asian American designers like Vera Wang, Anna Sui and Vivienne Tam. 
Looking around the room, you realized the huge contribution this group is to American fashion. We were all proud and honored.
You've had the UNIS brand and store for 20 years now. Do you remember when you came across the storefront on Elizabeth Street in NYC and envisioned what would become your first retail store?⠀
⠀
It's so crazy that it's been 20 years. Hahahaha... time flies when you're having fun! It's been such a long hard road for me and the brand. I went through 9/11, The Black Out of 2003, the 07-08 financial crisis and now Covid. I lived on Mott street a block away when the space became available.  I was planning on starting a small collection and didn't plan on opening a store…but my friend Greg Frehling saw the potential of the space and neighborhood and convinced me to rent it. The neighborhood was so special back then. Only small designers and businesses. Not sure what will happen to the retail store after Covid…it's really sad what's happened to commercial real estate in NYC. Greed from wealthy landlords has eroded away everything we love about downtown NYC.⠀
The North Face HQ recently relocated from San Francisco to Denver. What do you miss about San Francisco and what are you enjoying about your new home in Denver?

Eh - I don't miss San Francisco. The homelessness was pretty extreme in the Bay area. The same is happening in all big cities, including NYC. The Bay area is probably one of the most beautiful cities in our county, but there was a blandness about the city I didn't care for. San Francisco or Denver, it's all the same to me. I was working 85 hour weeks my first year in SF so it was a blur and the Denver move was challenging to manage through. Sad to see The North Face move from the state it was born, but Denver and Colorado are great places for an outdoor brand to be based. Not much culture here in Denver and it's super duper granola. I like to think that at the very least, I'm adding more flavor and diversity to this city. As a designer, I usually have to leave the city and state to get inspiration in other cities like NYC, LA, Paris, London, Tokyo and Seoul. Enjoying a slower pace here in Denver, for now.