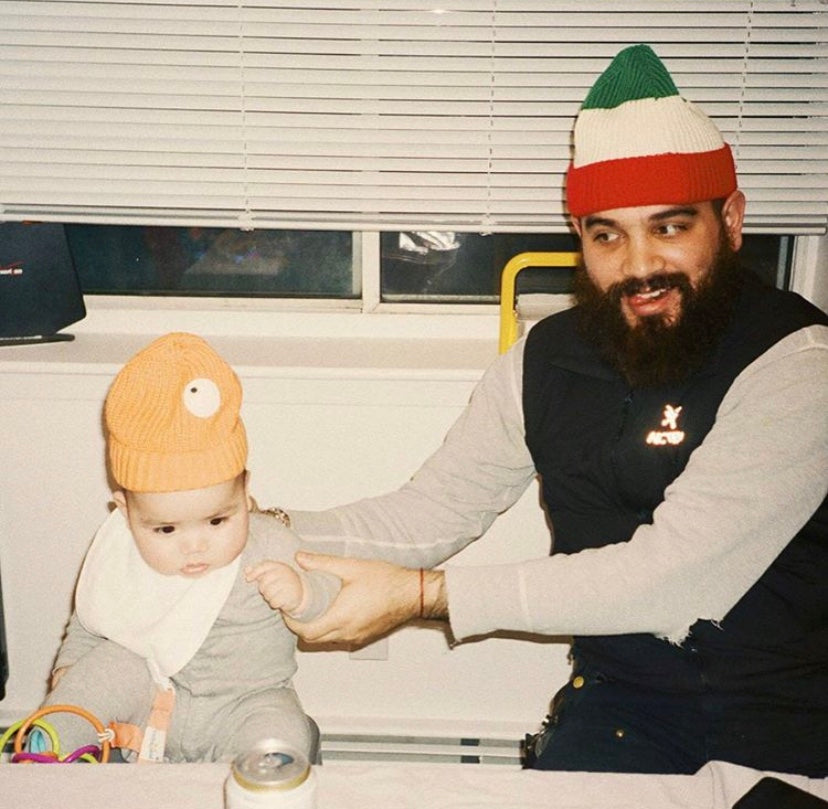 We reached out to our good friend 
@michaelbaquerizo
 with a few questions. Some say he's a man of few words but has a keen eye for menswear and let's his work speak for himself.⠀
⠀
Here's what he had to say.⠀
⠀
First off tell us who you are, where you're from / currently live and what you do for work.
⠀
⠀
As my Instagram handle suggests, my name is Michael Baquerizo - I am a first generation Dominican / Ecuadorian kid born and raised in Queens, NY. I live in Jackson Heights with my wife, kid, and cat and I am primarily a men's clothing stylist. 
You've been a stylist for some time now, can you recall one of your first paid styling gigs and what that experience was like?⠀
⠀
I think I can recall my first paid gig, and despite being a small self production, it was a memorable one. At the time friends around me were coming up in their related skill sets; photo and make up/ grooming, and working together was a fun and enjoyable collaborative effort. In retrospect I maybe 'didn't know what I was doing' but that didn't matter because 1) there was no one overseeing us and 2) the job got done. I might have done things slightly different today but the client was happy and at the time it was representative of my skill level.
Do you think being a menswear stylist, specifically one in New York City has become more challenging and/or competitive over the years?⠀
I think the truth is it's always been competitive, especially for me as I don't do too well with networking / moving away from my personal social circle. The skill of small talk and even pretending to be friendlier than you are is one that you can't put a price on, and one I just don't think I'll ever have. I prefer to let my portfolio speak for itself. Not something I necessarily condone.
Growing up in Queens, what are your go to pizza spots?⠀

Growing up in Queens, my Pizza spot was Vinnie's in Lefrak City. As kids we probably ordered from there entirely too often. I couldn't tell you if it was any good then, but when I got older I visited again and it sucked. Sorry guys. As I got older and moved around a bit more on my own, and pizza became my premier food group, Lucia's in Flushing ( I pray they survive this pandemic) and Dani's in Kew Gardens are probably my favorites. They both do different things, but the important part is that sitting down at the counter of either is an experience unto itself. Solid and reliable pizza doesn't hurt either.
Mets or Yankees?⠀
I grew up in Corona and my first baseball game was a Mets game. I don't give a shit about baseball but I'll still ignorantly rep The Mets. I've always had an issue with ubiquity and if I never see another Yankee cap...