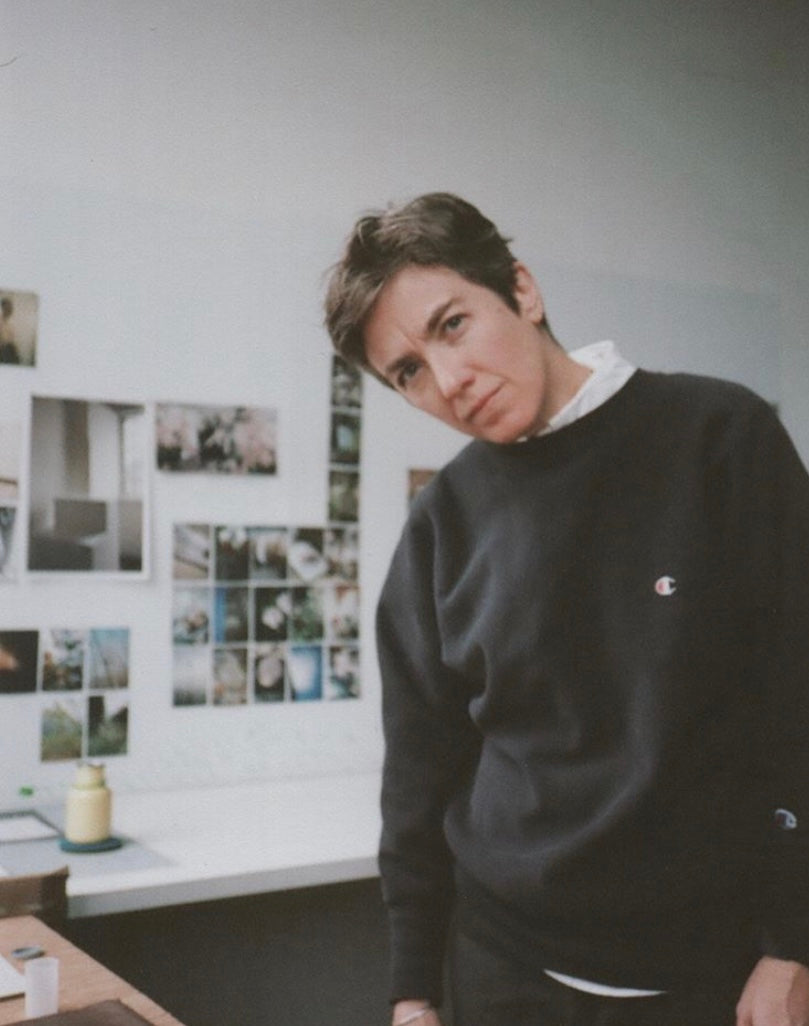 First off tell me who you are, where you're from, where you currently live and what it is you do for work.⠀
⠀
My name is Mary Manning. I'm an artist living in New York City. I grew up in Alton, Illinois – a little river town directly across the Mississippi from St. Louis and used to antagonize my loved ones by rooting for the Chicago Cubs. (I don't actually care about baseball.)
You spent a good chunk of your career at The Gap. Can you talk a little bit about your experience there and what it was like post Gap and shifting your energy to focus more on your photography?⠀
⠀
I was with Gap for 15 years in a quite specific role that involved working closely with a crazy vast array of the most talented humans in the industry. I was primarily on photoshoots and traveling a ton. It really fed my personal work as a photographer. Having a camera with me always. Gleaning things from all of the creative people involved and carving out time to pursue my own work (and still be supported financially). I was technically let go from Gap but I truly felt grateful for that release. It pushed me into the void and I took full use of the new time I had been given. Lots of amazing projects came up in 2019. It was so cool to feel the structure of my days changing. I mean, honestly I felt sort of lost at times. I talked to others who had made that transition and it is a common feeling to have to process. One thing that came to me over this year is that I missed working outside of my own work. I get so much out of working, it's super generative for me. I'm excited to figure out the matrix in this hopefully soon post Covid world. How to make work and do good work and what that mix will look like. Thinking about this so much these days.
What is your choice of footwear when walking / photographing around New York City?⠀
⠀
Wow. I'm a little greedy (hoarder!) about shoes so it really really varies. Current favorites: Mephisto Matches in Birch Nubuck, Black Paraboot Michaels, and Game Royal Air Jordan Retro 12's. ⠀


NYC restaurant Dimes recently released their first cookbook titled Emotional Eating and you were commissioned to photograph it. How was it photographing different dishes and foods versus people and clothing?⠀
⠀
It was actually not something I thought about too much as I was shooting. I just approached it in the same way totally. I kind of recall saying to Alissa and Sabrina when they asked me to shoot the book: "you guys know how I shoot right? like, are you sure?" It felt really amazing that they trusted me to take pictures of what they make, what they do at Dimes. Like a total honor really truly. Plus it was super fun walking around with salads all over Chinatown. The exercise of looking for ways to take photos of them that felt like honest to me in some way was super cool and inspiring. I look at some of the outtakes from those shoots and know that many will end up in my work for years to come.
What are your 3 favorite places to eat at in your neighborhood?⠀
⠀
Dimes (naturally), Lavagna, and Caracas.