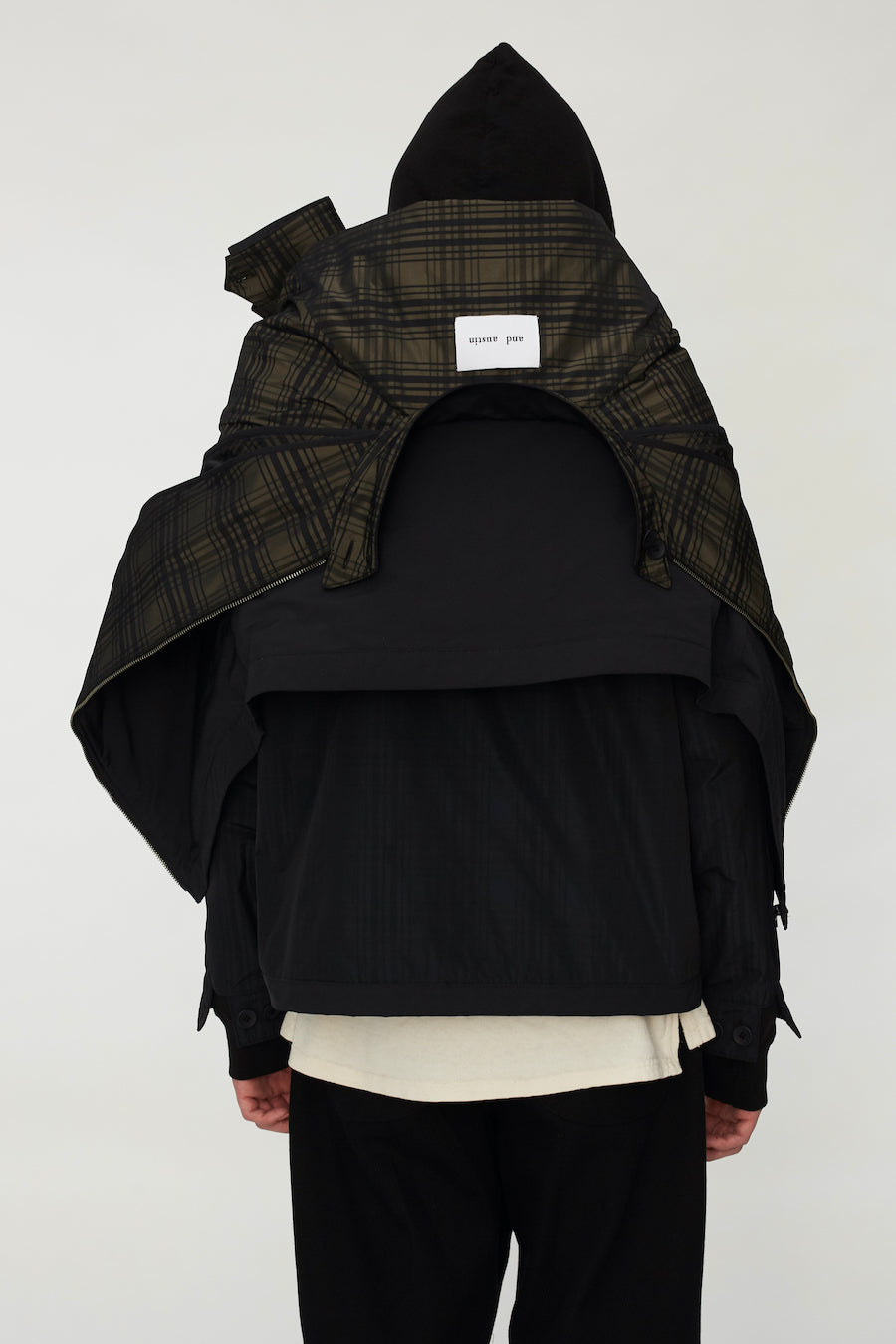 We caught up with Geoff and Reuben, the duo behind And Austin.
Tell us where you're from and where you currently reside. How did this partnership form? 

Geoff: I am from Petaluma, California. We have known each other for about 10 years and met in San Francisco when Reuben was living and working there. I had worked for a few companies doing product development and technical design and decided that it was time to apply some of that knowledge to designing some things for myself.

Reuben: I'm originally from Los Angeles, CA and just moved back after spending the last 5 years in New York. Prior to that I was living in San Francisco, which is where I met Geoff while I was working at MAAS & Stacks.

Throughout the years we had worked on developing a few clothing styles here and there mostly for fun, but in 2019 Geoff had put together a great small collection for SS20 and wanted to show during market. At the time I was working for Fiftytwo showroom and Robert Geller, but I had some extra space so I was able to have And Austin show alongside him. To our surprise we had received good feedback and a few orders so we decided to go all in on the brand for FW20.
Where does the name And Austin come from? Can you tell us the inspiration behind the brand? 

Geoff: "And" represents that designing clothing for myself was always an after thought and "Austin" is my middle name. Early on before I had any experience I found myself enamored with vintage Americana as well as post WWII Military garments. It sounds a bit cheesy to say but I enjoy creating something that will be wearable well into the future. Clothing that doesn't have a time stamp on it that might not be recognizably from a particular era.

Reuben: The name has a few different meanings for us, but most importantly it was always about putting the clothing first. "And" representing being secondary or after the product and "Austin" referring to Geoff's middle name which is more of an indirect acknowledgement to the designer.

The inspiration and vision is primarily Geoff. I act more as an editor, merchandiser and storyteller to help communicate his concept.
There's a lot of incredible fabric usage and technicality in the range. What does the process look like when deciding which to select when developing a line.

Geoff: Materials are always selected before the initial designs are drawn up. Then the materials are applied to design concepts but the materials themselves are the driving force behind the clothing.  

Reuben: Like Geoff said, it's really about finding the fabrics first. We're very fortunate to have access to some amazing fabrics that are almost entirely sourced from Japan. But something we always like to keep in mind is having a balance of technical and fine materials.
What are some challenges launching a new brand unique to post Covid-19 world? 

Geoff: Covid-19 definitely made it more difficult to produce here in Los Angeles. Problems such as the factories shutting down when they did, as well as some of them losing work force due to having to keep people more spaced out in the process. Luckily one of the factories we work with does  very regular Covid testing as well as keeps a small team in a larger space that allows people to not be so close together.

Reuben: Obviously there are a lot of challenges like Geoff had mentioned, but honestly for me there's a lot of excitement in starting a new brand right now. The industry is in a position where it has to change and I'm glad that we have the opportunity to hopefully be a part of a better system. The current retail climate also makes every decision we make super important when it comes to designing a product people want to spend their money on. So although there's a lot more room to fail, the pressure just pushes us to do our best and make much more thoughtful decisions.
How is a brand established/rooted in Los Angeles influenced by climate and culture, affect the direction of the collection and range of products that are developed? 

Geoff: Los Angeles doesn't really provide any inspiration in the design and direction of the company. It's really more so about creating things that will get better with time and wear. Definitely interested in designing more clothing for climates unlike California and the west coast. I love the snow and cold temperatures and would love to design pieces that are more geared toward that.

Reuben: I'm not sure that Los Angeles itself really influences the products aesthetically. But as a brand based in LA and that makes everything here, we are greatly inspired by our community and the support we receive. In regards to the range of products, it's always about balance and making sure each garment can stand on its own but also compliment each other within the collection.
Your brand is a diversion from the recent brands that have swept popularity in men's fashion in the past few years especially brands that share your same hometown. Were you both aware that you guys were creating something different than your peers in the industry?

Geoff: I appreciate you saying that. We are concerned with making clothes that aren't dominated by current trends and have a timeless outlook that could be worn well into the future. Good things get better with time and that's a strong focus for a lot of the clothing we make.  

Reuben: Well I knew we were creating something different just from how small the collection is. Truthfully it's partially due to necessity since we don't have an endless budget, but from my experience I was also tired of working with massive collections. It was always the same process of cutting styles to make it palatable for buyers and then a small percentage of it would actually be bought and produced. So in the end there was always so much waste. We wanted to eliminate as much of that as possible and make a perfectly balanced collection. I don't think it's quite there yet but it's always the goal to give the customer very considered and thoughtful clothing and I never thought that was possible with hundreds of styles.
Does And Austin design with a customer in mind? Who is the And Austin Customer?

Geoff: We hope to design with a customer in mind that appreciates the subtleties; whether that be the feel of a fabric, the finite shape or stitch detail. We also hope there is some familiarity in the silhouettes / shapes we do but maybe that's contrasted by an unfamiliar selection of material.    

Reuben: The customer I've always envisioned is someone who appreciates well-made clothing and has an open mind. Kind of a broad answer, but as we know introducing a new brand at not the lowest price point is a challenge. We don't have a huge marketing budget and celebrity endorsements so we rely on organic growth, support from our community and the hope that our customer will appreciate the clothing purely for what it is.
Describe to us the And Austin extended universe? What does that look like in reference to the things you both nerd out on? 

Geoff: The universe just needs to have some good coffee and music ha. My mood / desire to design is propelled a lot by music. I enjoy a lot of the jazz and rock n roll fusion that came out of the UK in the 60's and 70's.

Reuben: I actually studied graphic design in college and it's something I still nerd out on. It wasn't the career path for me but those Sallie Mae loans are going to good use when it comes to helping develop our brands identity.