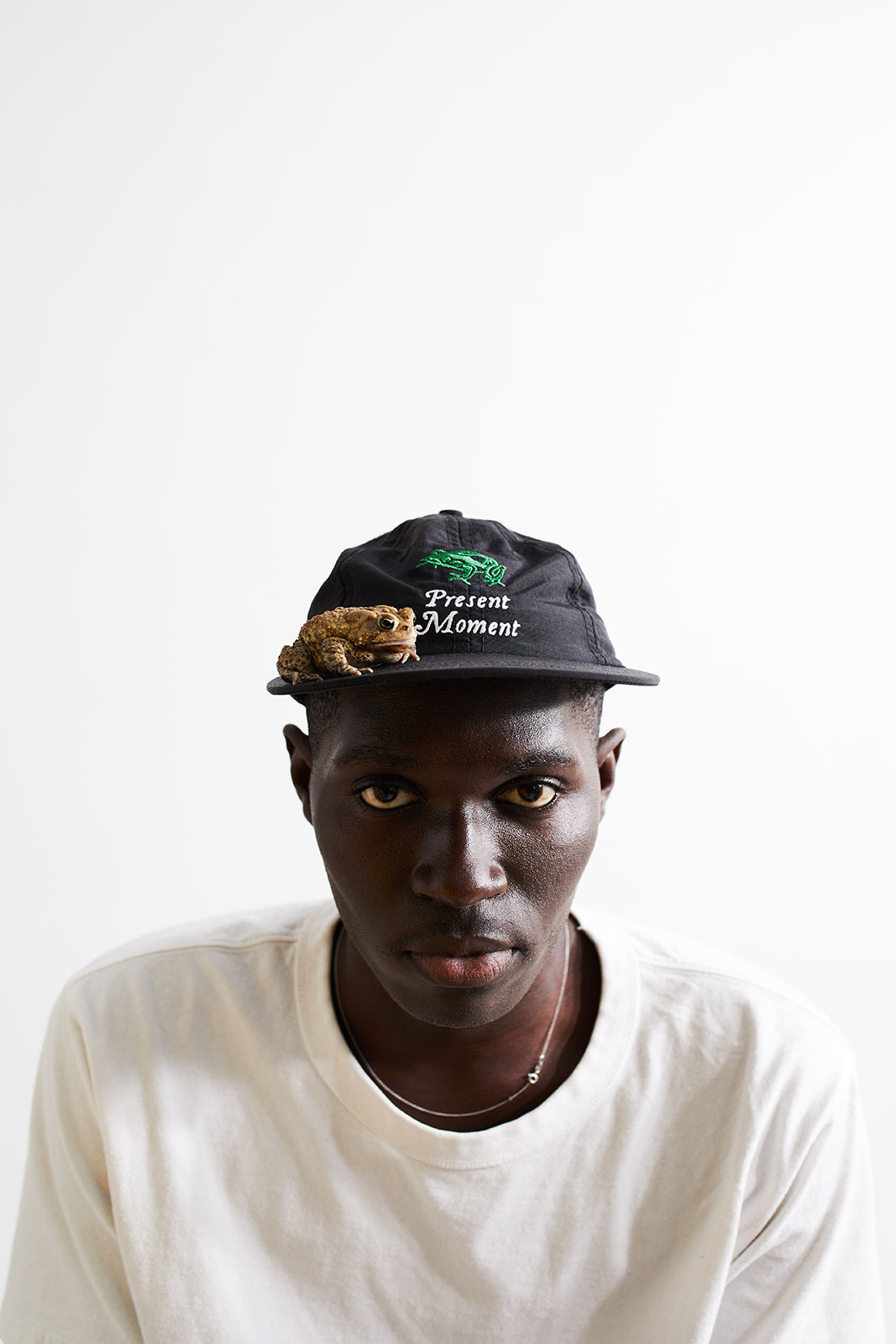 We recently collaborated with Philadelphia based design studio, "All Caps Studio". To learn more about the brand, read below interview with founder, Saeed Ferguson.
To see more of All Caps Studio, click here.
Hi Saeed! Thank you for taking the time to speak with us! Can you tell us a little bit about yourself and where you're from?

Hi Guys, thank you for having me! I'm a designer and the founder of ALLCAPSTUDIO and we're based here in Philadelphia. My creative background is mostly based in photography and I only started designing things at the mid/late 2018! I dropped out of college to try to go full time with photography but just couldn't figure it out and decided to start making and designing things instead.
We've always considered Philadelphia as the 6th borough of New York. For someone that might not be familiar with your city, how has the Philly community influence your career?

I owe the Philadelphia community everything! If the community here supports you, they will fully back you! They're so passionate and really get behind the things/people they believe in! I'm so grateful for everyone who has supported us early on and even now. Love you guys!
Was there a particular moment or highlight in your life, when you realized you wanted to pursue a profession in the arts? Were there any challenges you had to face?

Yes!! I remember the moment when I started to see photography different. I always wanted to take really beautiful photos for like look books and stuff but my photos would never look how I wanted them to.  So I just kept pushing through and had friends around me that were really good that would help me out and I eventually got better and started taking photos I liked! The experience of being terrible and to eventually understanding why and improving on that was a hard one but very rewarding one. After going through that, I knew I wanted to keep going and I haven't turned back yet.

All Caps Studio is a design studio but we learned that your transition into the fashion industry was thru photography. Is there a preference? Do you approach these mediums with a different process or lens?

At this point I'm very focused on design and only do photography to present those ideas, and to help out friends like 18 East. I got mentally beat up after trying to make it work for so long that it doesn't feel the same anymore. I'm like 110% in on design! The process for both are very similar for me though. I usually start both with some sort of general idea or vision for it and then I slowly start adding in all the details to complete the story and make it more interesting.
Collaboration, activism and social commentary are pillars of your brand. Was this intentional when launching your business or do you feel that it's evolved naturally with everything that's happened this past year? Are there any projects, channels or partners you'd like to explore in the future?

ACS is like an extension of ourselves and we're very much grounded in the idea of collaboration, activism, and social commentary. We will carry that mentality in anything we do, including this brand, as much as we can! We want to continue supporting local organizations and maybe even partner with a bigger company like ASICS to bring something that could be cool but also helpful to these communities.

From all our conversations, we couldn't help but notice how you radiate positive energy. It's been so refreshing to work together, but also to see that energy translate thru your work. How do you maintain your optimistic attitude/disposition as an independent business owner?

Its all about taking care of yourself so you can be your best self! I've learned about myself a lot these last few years and have also worked on myself a lot over the last 10 years, and the goal is really just to make sure I feel my best so I can then treat everyone around me the best. Also life just feels the best when you see it in a positive light, I've seen it in a negative light so many times and I hated that — I'm not going back to that.
All Caps Studio following has grown exponentially in such a short period of time. It's been a lot of fun to witness your work influence so many people. Do you have any piece of advice or suggestions that you'd like to give to someone that's trying to break into the industry?

Man! It's been a crazy journey! I would say to speak and design to your true self and what you think is interesting/cool. Follow your gut with designing 100%. You're going to make things that you will look back at and hate, but thats okay and its actually what you want — it means you're getting better! Do your research, constantly! Try to have people around you to help you think better/differently about design and art. Also be researching and finding different things outside of design which that can influence your thinking which will then effect the way you approach design. Lastly, HAVE FUN WITH IT! 

Last but not least, what do you envision for All Caps Studio in 5 years?

I would love for us to continue making things we're excited about, and getting more involved with the cut and sew world + exploring what collaborations mean for us. I'd also love to eventually start to pivot in a way where would operate more as a service, offering designing/consulting work and maybe even content stuff. We've always talk about having a physical presence somewhere so maybe having a space where we can have a front facing existence which could be a store or maybe it's a different idea, we'll see!!